ACECLOFENAC ,PARACETAMOL & SERRATIOPEPTIDASE - MediZeal
ECHOS-ASP &amp MYODIC-ASP Tablets
ECHOS-ASP &amp MYODIC-ASP are used for Febrility, Fever, Cold, Ear pain, Bones and joints pain, Joint pain, Toothache, Tooth ache, Sore throat, Headache and other conditions. Aceclofenac Paracetamol Serratiopeptidase Tablet may also be used for purposes not listed in this medication guide.
Another great product from house of MediZeal Pharma's PCD pharma franchise business
COMPOSITION
Aceclofenac 100 mg + Paracetamol 325 mg + Serratiopeptidase 15 mg
DESCRIPTION
Aceclofenac Paracetamol Serratiopeptidase Tablet works by blocking the action of cyclo-oxygenase in the body; increasing the pain threshold and increases the blood flow across the skin, heat loss and sweating; helping the body in breakdown of protein
HOW TO USE:
Take as directed by your doctor or follow the direction printed on the product insert. Dosage is based on your condition. Tell your doctor if your condition persists or worsens.
INDICATION
Febrility
Fever
Cold
Ear pain
Bones and joints pain
Joint pain
Tooth ache
Rheumatoid arthritis
Ankylosing spondylitis
Osteoarthritis
Periarthritis of scapulohumerous
Lumbago
Ischiadynia
Pain caused by nonaticular rheutism
Headache
Periods pain
Flu
Muscles pain
Migraine
Air cavities around nose
Sore throat
Ear infections
Swelling
Blood clots
Side Effects
Abdominal pain
Dyspepsia
Emesis
Dizzines
Allergy
Skin reddening
Loss of appetite
Liver damage
Abdominal distress
Allergic
Your doctor has prescribed Aceclofenac Paracetamol Serratiopeptidase Tablet because they judge that the benefit is greater than the risk posed by side-effects. Many people using this medicine do not have serious side-effects. This page does not list all possible side-effects of Aceclofenac Paracetamol Tablet.
PRECAUTIONS:
Before using Aceclofenac Paracetamol Serratiopeptidase Tablet, inform your doctor about your current list of medications, over the counter products (e.g. vitamins, herbal supplements, etc.), allergies, pre-existing diseases, and current health conditions (e.g. pregnancy, upcoming surgery, etc.). Some health conditions may make you more susceptible to the side-effects of the drug. Take as directed by your doctor or follow the direction printed on the product insert. Dosage is based on your condition. Tell your doctor if your condition persists or worsens. Important counseling points are listed below.
Avoid driving and operate dangerous machinery
Avoid using it if allergic to paracetamol
Bleeding disorders
Breastfeeding
Do not take paracetamol if you consume alcoholic beverages every day
Gastro-intestinal disorders
History of gastroulceration
Patients recovering after a surgery
Pregnancy
Severe cardiac impairment
DRUG INTERACTIONS:
When two or more medicines are taken together, it can change how the medicines work and increase the risk of side-effects. In medical terms, this is called as a Drug Interaction.
If you use other drugs or over the counter products at the same time, the effects of Aceclofenac Paracetamol Serratiopeptidase Tablet may change. This may increase your risk for side-effects or cause your drug not to work properly. Tell your doctor about all the drugs, vitamins, and herbal supplements you are using, so that you doctor can help you prevent or manage drug interactions. Aceclofenac Paracetamol Serratiopeptidase Tablet may interact with the following drugs and products: Alcohol
Aspirin
Clopidogrel
Dalteparin
Diclofenac
Enoxaparin
Heparin
Ibuprofen
Interfere with certain laboratory tests
Juxtapid mipomersen
OVERDOSE:
Do not use more than prescribed dose. Taking more medication will not improve your symptoms; rather they may cause poisoning or serious side-effects. If you suspect that you or anyone else who may have overdosed of Aceclofenac Paracetamol Serratiopeptidase Tablet, please go to the emergency department of the closest hospital or nursing home. Bring a medicine box, container, or label with you to help doctors with necessary information.
STORAGE:
Store medicines at room temperature, away from heat and direct light. Do not freeze medicines unless required by package insert. Keep medicines away from children and pets.
MISSED DOSE:
If you miss a dose, take it as soon as you remember. If it is near the time of the next dose, skip the missed dose and resume your usual dosing schedule. Do not double the dose to catch up.
NOTES:
Do not share your medication with others. Medication are prescribed for your current condition only. Do not use it later for another infection. A different medication may be necessary in those cases.With prolonged treatment, laboratory and/or medical tests (e.g., kidney and liver function, complete blood counts) should be performed periodically to monitor your progress or check for side effects. Consult your doctor for more details.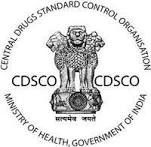 Report Problems to the Central Drugs Standard Control Organization
You are encouraged to report negative side effects of prescription drugs to the CDSCO. Visit the CDSCO website.