FUPENTA-D Tablets
FUPENTA-D Tablet is used for Treatment for intractable nausea and vomiting, Intestinal or stomach ulcers, Back flow of acid from stomach, Excess acid secretion by stomach, Heartburn, Inflammation of esophagus, Heart burn, Treatment for symptoms associated with idiopathic or diabetic gastroparesis, Difficulty in swallowing and other conditions.
Another great product from house of MediZeal Pharma's PCD pharma franchise business
COMPOSITION
Pantoprazole 40mg + Domperidone 10mg
DESCRIPTION
FUPENTA-D Tablet is a combination of two medicines: Domperidone and Pantoprazole. Domperidone is a prokinetic which works on the upper digestive tract to increase the movement of the stomach and intestines, allowing food to move more easily through the stomach. Pantoprazole is a proton pump inhibitor (PPI). It works by reducing the amount of acid in the stomach which helps in the relief of acid-related indigestion and heartburn.
HOW TO USE:
Take as directed by your doctor or follow the direction printed on the product insert. Dosage is based on your condition. Tell your doctor if your condition persists or worsens.
INDICATION
Treatment for intractable nausea and vomiting
Excess acid secretion by stomach
Back flow of acid from stomach
Intestinal or stomach ulcers
Treatment for symptoms associated with idiopathic or diabetic gastroparesis
Inflammation of esophagus
Difficulty in swallowing
Heartburn
Side Effects
Sensation of whirling and loss of balance
Increased risk of bone fractures
Severe itching of skin
Rash body temperature
Diarrhea
Blurred vision
Dizziness
Headache
Atrophic gastritis
Excess of glucose in the blood
PRECAUTIONS:
Before using FUPENTA-D Tablet, inform your doctor about your current list of medications, over the counter products (e.g. vitamins, herbal supplements, etc.), allergies, pre-existing diseases, and current health conditions (e.g. pregnancy, upcoming surgery, etc.). Some health conditions may make you more susceptible to the side-effects of the drug. Take as directed by your doctor or follow the direction printed on the product insert. Dosage is based on your condition. Tell your doctor if your condition persists or worsens. Important counseling points are listed below.
Avoid driving or operating machinery
Be careful before using the medicine if having liver disease and deficiency of vitamin B12
Concurrent use with QT prolongating agents
Discontinue use if experiencing signs or symptoms associated with cardiac arrhythmia
Do not take the medicine if you are allergic to it
Older patients
Patients with bradycardia
Patients with cardiac diseases
Patients with glucose or galactose malabsorption
Patients with hypokalaemia, hyperkalaemia, or hypomagnesaemia
DRUG INTERACTIONS:
When two or more medicines are taken together, it can change how the medicines work and increase the risk of side-effects. In medical terms, this is called as a Drug Interaction.
If you use other drugs or over the counter products at the same time, the effects of FUPENTA-D Tablet may change. This may increase your risk for side-effects or cause your drug not to work properly. Tell your doctor about all the drugs, vitamins, and herbal supplements you are using, so that you doctor can help you prevent or manage drug interactions. FUPENTA-D Tablet may interact with the following drugs and products:
Amiodarone
Amprenavir
Antacids
Aprepitant
Atazanavir
Atropine
Clarithromycin
Diltiazem
Erlotinib
Erythromycin
OVERDOSE:
Do not use more than prescribed dose. Taking more medication will not improve your symptoms; rather they may cause poisoning or serious side-effects. If you suspect that you or anyone else who may have overdosed of FUPENTA-D Tablet, please go to the emergency department of the closest hospital or nursing home. Bring a medicine box, container, or label with you to help doctors with necessary information.
STORAGE:
Store medicines at room temperature, away from heat and direct light. Do not freeze medicines unless required by package insert. Keep medicines away from children and pets.
MISSED DOSE:
If you miss a dose, take it as soon as you remember. If it is near the time of the next dose, skip the missed dose and resume your usual dosing schedule. Do not double the dose to catch up.
NOTES:
Do not share this medication with others.This medication has been prescribed for your current condition only. Do not use it later for another infection. A different medication may be necessary in those cases.With prolonged treatment, laboratory and/or medical tests (e.g., kidney and liver function, complete blood counts) should be performed periodically to monitor your progress or check for side effects. Consult your doctor for more details.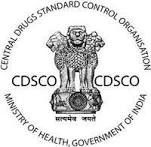 Report Problems to the Central Drugs Standard Control Organization
You are encouraged to report negative side effects of prescription drugs to the CDSCO. Visit the CDSCO website.