FUBETA-8 Tablets
FUBETA-8 is used for Vertigo, Dizzy head, Meniere's disease, Meniere disease, Dizzy and other conditions.
Another great product from house of MediZeal Pharma's PCD pharma franchise business
COMPOSITION
Betahistine 8 mg
DESCRIPTION
Betahistine primarily acts as a histamine H1-agonist with 0.07 times the activity of histamine. Stimulating the H1-receptors in the inner ear causes a vasodilatory effect and increased permeability in the blood vessels which results in reduced endolymphatic pressure. Betahistine is believed to act by reducing the asymmetrical functioning of sensory vestibular organs as well as by increasing vestibulocochlear blood flow. Doing so aids in decreasing symptoms of vertigo and balance disorders. Betahistine also acts as a histamine H3-receptor antagonist which causes an increased output of histamine from histaminergic nerve endings which can further increase the direct H1-agonist activity. Furthermore, H3-receptor antagonism increases the levels of neurotransmitters such as serotonin in the brainstem, which inhibits the activity of vestibular nuclei, helping to restore proper balance and decrease in vertigo symptoms.
HOW TO USE:
Take as directed by your doctor or follow the direction printed on the product insert. Dosage is based on your condition. Tell your doctor if your condition persists or worsens.
INDICATION
Vertigo
Dizzy head
Meniere's disease
Meniere disease
Dizzy
Side Effects
Nausea
Headache
Indigestion
Bloating
Skin rash
Trouble sleeping
Fast heartbeat
Difficulty in breathing
PRECAUTIONS:
Before using Betahistine Tablet, inform your doctor about your current list of medications, over the counter products (e.g. vitamins, herbal supplements, etc.), allergies, pre-existing diseases, and current health conditions (e.g. pregnancy, upcoming surgery, etc.). Some health conditions may make you more susceptible to the side-effects of the drug. Take as directed by your doctor or follow the direction printed on the product insert. Dosage is based on your condition. Tell your doctor if your condition persists or worsens. Important counseling points are listed below.
Asthma
Existing rash or cold
Low blood pressure
Stomach ulcer
Stop use and consult your doctor immediately if you develop a rash, wheezing or swelling of face, lips, tongue or neck
Vertigo may affect your ability to drive or operate machinery
DRUG INTERACTIONS:
When two or more medicines are taken together, it can change how the medicines work and increase the risk of side-effects. In medical terms, this is called as a Drug Interaction.
If you use other drugs or over the counter products at the same time, the effects of Betahistine Tablet may change. This may increase your risk for side-effects or cause your drug not to work properly. Tell your doctor about all the drugs, vitamins, and herbal supplements you are using, so that you doctor can help you prevent or manage drug interactions. Betahistine Tablet may interact with the following drugs and products:
Antihistamines
Monoamine oxidase inhibitors
OVERDOSE:
Do not use more than prescribed dose. Taking more medication will not improve your symptoms; rather they may cause poisoning or serious side-effects. If you suspect that you or anyone else who may have overdosed of FUBETA-8 Tablet, please go to the emergency department of the closest hospital or nursing home. Bring a medicine box, container, or label with you to help doctors with necessary information.
STORAGE:
Store medicines at room temperature, away from heat and direct light. Do not freeze medicines unless required by package insert. Keep medicines away from children and pets.
MISSED DOSE:
If you miss a dose, take it as soon as you remember. If it is near the time of the next dose, skip the missed dose and resume your usual dosing schedule. Do not double the dose to catch up.
NOTES:
Do not share this medication with others.This medication has been prescribed for your current condition only. Do not use it later for another infection. A different medication may be necessary in those cases.With prolonged treatment, laboratory and/or medical tests (e.g., kidney and liver function, complete blood counts) should be performed periodically to monitor your progress or check for side effects. Consult your doctor for more details.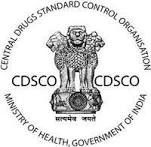 Report Problems to the Central Drugs Standard Control Organization
You are encouraged to report negative side effects of prescription drugs to the CDSCO. Visit the CDSCO website.