BYNAF Tablets
BYNAF is a synthetic allylamine antifungal. It is highly lipophilic in nature and tends to accumulate in skin, nails, and fatty tissues. Like other allylamines, terbinafine inhibits ergosterol synthesis by inhibiting the fungal squalene monooxygenase (squalene 2,3-epoxidase), an enzyme that is part of the fungal cell wall synthesis pathway.
Another great product from house of MediZeal Pharma's PCD pharma franchise business
COMPOSITION
Terbinafine hydrochloride (Lamisil) 250 mg.
DESCRIPTION
is a prescription medicine that is used to treat Terbinafine sensitive fungal infections of the toenails or fingernails (onychomycosis), scalp, legs or arms (Tinea corporis), groin area (Tinea cruris) and soles of feet (Tinea pedis). This medicine works by blocking the growth of fungi.
Terbinafine belongs to the Allylamine Antifungal class of medicines. Allylamine antifungal medicines are used to treat fungal infections such as ringworm, athlete's foot, jock itch, and nail fungus. These medicines work by killing the growth of fungi.
HOW TO USE:
The typical dose of Terbinafine for adults is 250 mg/day for 6-12 weeks. This medicine is generally used for a period of 6 weeks for fungal infections of fingernail, 12 weeks for fungal infections of toenail, 2–4 weeks for fungal infection of the arms or legs (tinea corporis) and groin area (tinea cruris), and 6 weeks for fungal infection of the soles of the feet (tinea pedis).
INDICATION
For the treatment of dermatophyte infections of the toenail or fingernail caused by susceptible fungi.
for the treatment of tinea capitis (scalp ringworm)
Tinea corporis (body ringworm)
Tinea cruris (jock itch).
Side Effects
Abdominal distension
Abdominal pain
Decreased appetite
Diarrhea
Flatulence
Headache
Hives
Indigestion
The following severe side-effects may also occur when using Terbinafine: blood disorders Symptoms: low count of neutrophils in the blood, deficiency of granulocyts, abnormally low levels of thrombocytes, deficiency of red cells, white cells, and platelets lack of blood If this happens, stop taking Terbinafine and contact your doctor as soon as possible. immune system disorders Symptoms: life-threatening allergic reaction (anaphylaxis), swelling of the lower layer of the skin allergic reaction to an injection of foreign protein If this happens, contact your doctor as soon as possible. mental disorders such as anxiety and depression Symptoms: feel sad or worthless, change in sleep pattern, loss of energy or interest in daily activities, restlessness mood changes If these symptoms occur, contact your doctor as soon as possible. nervous system disorders such as loss of taste and loss of smell Symptoms: decreased appetite, weight loss anxious or depressed feelings If this happens, stop taking Terbinafine and contact your doctor as soon as possible. blood vessel disorder Symptoms: inflammation of a blood vessel (vasculitis) stomach and intestinal disorder Symptoms: pancreas inflammation (pancreatitis) If this happens, contact your doctor as soon as possible. liver disorders (possibly fatal) Symptoms: nausea, upper right stomach pain, poor appetite, yellowing of the skin or eyes, tiredness, dark (tea-colored) urine, vomiting, pale or light-colored stools, inflammation of the liver (hepatitis), liver failure blocked or reduced flow of bile from the liver (cholestasis) If this happens, stop taking Terbinafine and contact your doctor as soon as possible. In this case, the blood test should be performed for liver problems before using Terbinafine. skin disorders Symptoms: skin allergic reaction caused by infection, life-threatening skin reaction (Stevens-Johnson Syndrome), life-threatening drug-induced skin reaction, red, scaly rash with bumps under the skin (acute generalized exanthematous pustulosis) sun allergic reaction If this happens, stop taking Terbinafine and contact your doctor as soon as possible. musculoskeletal and connective tissue disorder Symptoms: muscle injury (rhabdomyolysis) If this happens, contact your doctor as soon as possible. increased blood creatinine phosphokinase | fever | If this happens, contact your doctor as soon as possible.
PRECAUTIONS:
Before you use Terbinafine, tell your doctor of your medical and health history including the following: immunodeficiency disease inflammation of the connective tissues (lupus) kidney disease liver disease red, dry, itchy, and scaly on the skin (psoarisis) taking cyclosporine, rifampicin, tolbutamine, terfenadine, oral contraceptive, triazolam, ketoconazole, beta blockers, dextromethorphan, flecainide, propafenone, fluconazole, cimetidine, desipramine, caffeine and medicine use to treat depression, heart problem or high blood pressure
DRUG INTERACTIONS:
Your doctor or pharmacist may already be aware of any possible drug interactions and may be monitoring you for them. Do not start, stop, or change the dosage of any medicine before checking with them first.Before using this medication, tell the doctor or pharmacist of all prescription and nonprescription/herbal products you may use, especially of: allopurinol, live bacterial vaccines, methotrexate, tetracyclines.Before taking amoxicillin/clavulanic acid, tell your doctor or pharmacist if you are also taking probenecid. Probenecid slows down the removal of amoxicillin/clavulanic acid from your body, resulting in higher levels of this antibiotic in your bloodstream. For certain types of difficult-to-treat infections, your doctor may prescribe these 2 medications together in order to achieve this effect. Consult your doctor or pharmacist for more details.This medication may decrease the effectiveness of combination-type birth control pills. This can result in pregnancy. You may need to use an additional form of reliable birth control while using this medication. Consult your doctor or pharmacist for details.This antibiotic may cause false positive results with certain diabetic urine testing products (cupric sulfate-type). This drug may also affect the results of certain lab tests. Make sure laboratory personnel and your doctors know you use this drug.This document does not contain all possible interactions. Therefore, before using this product, tell your doctor or pharmacist of all the products you use. Keep a list of all your medications with you, and share the list with your doctor and pharmacist.
OVERDOSE:
The harmful effects of Terbinafine can be reduced by taking activated charcoal which prevents the absorption of Terbinafine. If required, supportive treatment according to symptoms should be given in the management of overdose.
STORAGE:
Store Terbinafine at 25°C (77°F), away from moisture, and away from light. Store this medicine away from children and pets.
MISSED DOSE:
A missed dose should be taken as early as you remember it. However, if the time for the next dose is almost there, then the missed dose should be skipped, and the regular dosing schedule should be continued.
NOTES:
Do not share this medication with others.This medication has been prescribed for your current condition only. Do not use it later for another infection. A different medication may be necessary in those cases.With prolonged treatment, laboratory and/or medical tests (e.g., kidney and liver function, complete blood counts) should be performed periodically to monitor your progress or check for side effects. Consult your doctor for more details.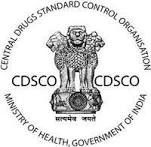 Report Problems to the Central Drugs Standard Control Organization
You are encouraged to report negative side effects of prescription drugs to the CDSCO. Visit the CDSCO website.